Large Chinese fan painted with cranes - detail of advertisement
Antique: Large Chinese fan painted with cranes
Wood, paper, painting. Wooden construction, with brown paper. Decorated on the front with paintings of cranes in a stony landscape with trees, in the background of the mountain range. Signed on the left side with painted characters. China, the last century. Height 93 cm, width of fan 160 cm.
on Czech-antigues.com since: 26.8.2018 18:36:03
antiques by Category: attractions, curiosities, other
width: 1 600 mm
height: 930 mm
date of manufacture: 1930
country of origin: Asia – China
period / style: 20th century
number of pieces: 1
materials: wood
details: gouache on paper, watercolour on paper
locality: Prague
seller - antique gallery: Antiques Pod Kinskou, Ltd.
price: 121,- €
Antikpraha.cz does not increase the price of goods by its commission and, as a result, some items here are cheaper by tens of percents than the same items on other websites.
Email seller about this item?
Similar antiques you may be interested in attractions, curiosities, other
original etui Fineness: 800 Weight: 140 g
250,- €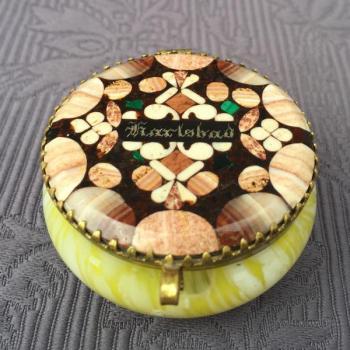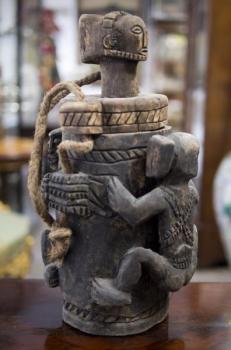 Congo, 20th century Wood. H. 39 cm.
333,- €