Antiques Jelínek - Antique shop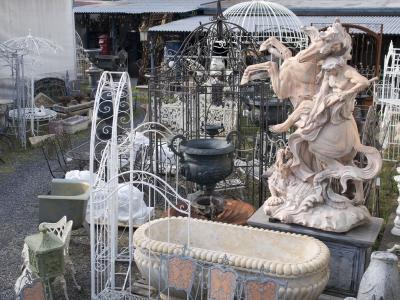 Antiques Jelínek
Address: Jateční 41, Prague 7 - Holešovice, 170 00
Postal address: BAZAR JELÍNEK, P. O. BOX 123, Praha 7, 170 04
Phone/Fax: +420 220 874 092
Mobile phone: +420 736 486 610, +420 736 777 888
E-mail: info@antik-shop.cz
Opening hours:
Mon-Fri: 10am - 6pm
Sat: 10am - 2pm
Member of Antique Dealers Association in the Czech Republic
Languages: EN
Contact the seller
Hold down the Shift key to activate the map
Antique shop Jelínek engages in sale and purchase of antiques, artistic objects and garden architecture. In the Czech and foreign market has been operating since 1994. It specializes in sale of overhauled lighting, furniture, and various residential and garden accessories (including paintings, sculptures, fountains ...). After 12 years of its operation, junk shop Jelínek has made a broad base of domestic and foreign clients, including embassies and thousands of private individuals. We believe that our success lies in satisfaction of our individual customers who can recommend us further. Within our services, we are willing to offer you quality and complete service for buying and selling, including consultation, installation, provision of transportation etc.
Number of items: 1 119