Sofa - Biedermeier - detail of advertisement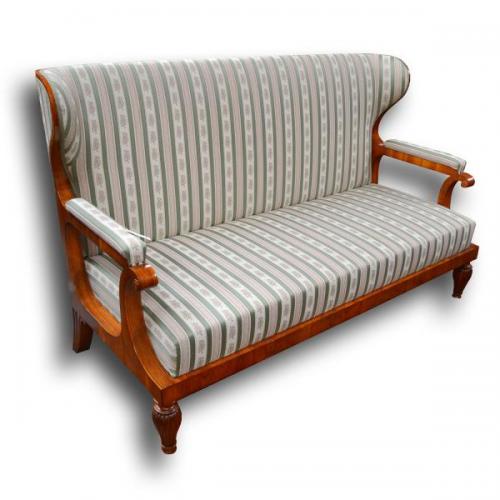 Antique: Sofa - Biedermeier
Of the period: Biedermeier
Date of manufacture: 1830 - 1850
Material: walnut
Sofa is professionaly restored shellac polish, decorated inlays and new upholstery.
Dimensions:
width: 175.5 cm
height: 109 cm
height of seat: 43 cm
depth: 69 cm
on Czech-antigues.com since: 20.6.2018 14:17:36
antiques by Category: couches, sofas
date of manufacture: 1830
country of origin: Europe – Austria - Hungary
period / style: Biedermeier
number of pieces: 1
locality: Prague
seller - antique gallery: New Antiques - Junk shop
price: 1 496,- €
Antikpraha.cz does not increase the price of goods by its commission and, as a result, some items here are cheaper by tens of percents than the same items on other websites.
Email seller about this item?
Similar antiques you may be interested in couches, sofas