Sofa Set - oak, fabric - 1900 - detail of advertisement
Antique: Sofa Set - oak, fabric - 1900
on Czech-antigues.com since: 3.11.2023 08:31:06
antiques by Category: sets - living room
width: 1 mm
height: 1 mm
depth: 1 mm
date of manufacture: 1900
country of origin: Europe
period / style: the first half of the 20th century
number of pieces: 7
materials: oak, fabric
details: hand work, high quality work, price for set
locality: Hradec Kralove
seller - antique gallery: Castle Stracov
price: 3 004,- €
Antikpraha.cz does not increase the price of goods by its commission and, as a result, some items here are cheaper by tens of percents than the same items on other websites.
Email seller about this item?
Similar antiques you may be interested in sets - living room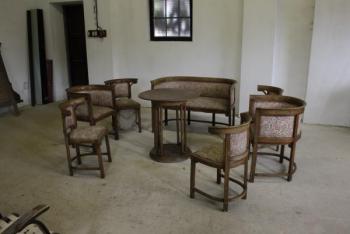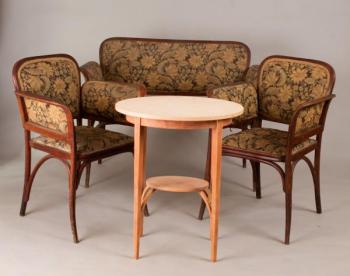 set of 11 pieces + floor clock Art Nouveau set of living room: folding table,...
13 913,- €