Josef Gočár: Cubist hanger brass - detail of advertisement
Replica: Josef Gočár: Cubist hanger brass
Bohemia 1920s, Custom made 1 month, Manufacturer:
Modernist, shop@modernista.cz
Like Gočár's clock and chandelier, this cubist hanger was designed for the interior of the actor Otto Boleška. This detail also suggests that the architect really designed the entire interior from A to Z. These hangers can also be found in the only purely cubist café in Prague, the House of the Black Mother of God. The coat rack is handmade in two variants - stainless steel/brass.
Josef Gočár (1880–1945), the focus of Gočár's work was undoubtedly cubism, national style and later functionalism.
on Czech-antigues.com since: 1.12.2023 06:10:01
antiques by Category: coat racks
width: 190 mm
country of origin: Europe - Bohemia
period / style: Cubism 
author: Josef Gočár (1880–1945)
number of pieces: 1
materials: brass
locality: Prague
seller - Licensed replicas and antiques: MODERNISTA
price: 139,- €
Antikpraha.cz does not increase the price of goods by its commission and, as a result, some items here are cheaper by tens of percents than the same items on other websites.
Email seller about this item?
Similar antiques you may be interested in coat racks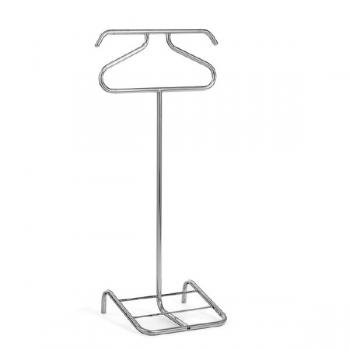 Hynek Gottwald, Czechoslovakia, 1930s, shop@modernista.cz Original in...
430,- €