Ladislav Sutnar: Toy Rhinoceros - detail of advertisement
Licensed replica: Ladislav Sutnar: Toy Rhinoceros
Czechoslovakia, 1930, manufacturer: Modernist, shop@modernista.cz
The handmade and painted toy replicas - elephant, rhinoceros, walrus, lion and camel - ideally represent Sutnar's concept of the modern toy. The main idea combines the principles of new pedagogical practices, abstract art and the originally intended cheap industrial production. The body is made of solid beech wood, the other parts of soft solid wood. Reproduction of the originals stored in the Museum of Decorative Arts in Prague.
Ladislav Sutnar (1897-1976)
His work spans all areas of modern lifestyle. He is one of the main figures of Czech interwar modernism. He significantly influenced the development of applied design also in America, where he lived and worked from 1939.
on Czech-antigues.com since: 18.11.2023 03:10:01
antiques by Category: baby items, toys, carriages
width: 70 mm
height: 160 mm
depth: 80 mm
country of origin: Europe – Czechoslovakia
period / style: the first half of the 20th century
author: Ladislav Sutnar (1897–1976)
number of pieces: 1
materials: wood
details: hand painted, hand work
locality: Prague
seller - Licensed replicas and antiques: MODERNISTA
price: 78,- €
Antikpraha.cz does not increase the price of goods by its commission and, as a result, some items here are cheaper by tens of percents than the same items on other websites.
Email seller about this item?
Similar antiques you may be interested in baby items, toys, carriages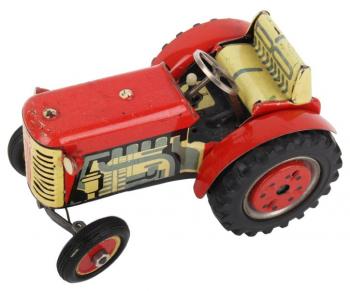 KOVAP company, founded on July 11, 1945 in Semily, Eduard Sedlák aircraft...
39,- €
Czechoslovakia, 1940, Manufacturer: Vilac 25 blocks Modernista now...
56,- €