MACHO & CHLAPOVIC - gallery selling antiques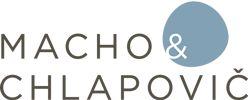 MACHO & CHLAPOVIC
Slunna str. 560/11
162 00 Praha 6, Czech republic
+420 220 560 563
+420 728 677 331
Mon - Thu: 10.00 am - 06.00 pm
Contact the seller
The company MACHO & CHLAPOVIČ a. s. was founded in 2010.
It uses family know-how and builds on the rich numismatic tradition of both families. We provide sophisticated services to the general public and investors.
We are covering the attractive region of Czechia, Slovakia, Austria and Hungary. However, you can also find us on various interesting auctions and trade fairs in Europe, Asia and the USA.
We are a single professional company in our region who has met the ambitious criteria to be accepted into IAPN (International Association of Professional Numismatists), which was founded in Geneva in 1951. The anti-forgery- committee within IAPN called IBSCC (International Bureau for the Suppression of Counterfeit Coins) is the only international independent authority to judge over genuineness. We are actively cooperating with it with our professional advice and in this way we do contribute to its qualified decisions.
We sell, buy out and accept in commission various coins, medals, banknotes, orders and decorations.
We offer our consultancy and advice.
Number of items: 92