Ernst Wahliss, Art Nouveau vase - detail of advertisement
Antique: Ernst Wahliss, Art Nouveau vase
Ernst Wahliss, Art Nouveau Vase, Ernst Wahliss, Kunst, Porzellan and Fayence - Fabrik, Turn - Teplitz, Bohemia, 1908-1910,   height: 13 cm, width: 12 cm Ernst Wahliss (1837 - 1900) was a Viennese businessman and founder of the porcelain manufactory in Vienna.   In 1894 he bought the Alfred Stellmacher factory in Teplice, where he made decorative ceramics under the name Wahliss Kunst Porzellan. After his death, his son Gerhard Martin Wahliss continues his family tradition.
on Czech-antigues.com since: 16.5.2023 13:14:06
antiques by Category: porcelain vases
date of manufacture: 1908
country of origin: Europe – Austria - Hungary
period / style: Art Nouveau
author: Ernst Wahliss
number of pieces: 1
locality: Prague
seller - antique gallery: Antiques Richter
price: 283,- €
Antikpraha.cz does not increase the price of goods by its commission and, as a result, some items here are cheaper by tens of percents than the same items on other websites.
Email seller about this item?
Similar antiques you may be interested in porcelain vases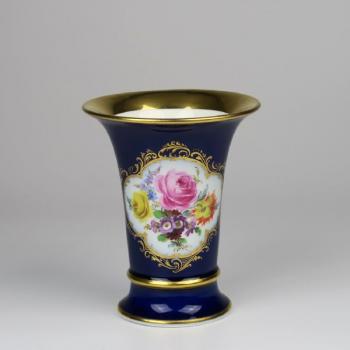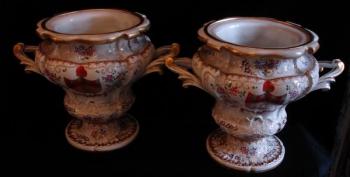 Hand painted porcelain, France, Dimensions: Width: 330 mm, height: 250 mm,...
1 043,- €