Smaller tongs, silver plated -Art Nouveau ornament - detail of advertisement
Antique: Smaller tongs, silver plated -Art Nouveau ornament
Silver plated metal. Classic shape. Net weight 15.15 grams. Lower handles, claw-shaped. The upper part is decorated with a relief Art Nouveau ornament. Central Europe 1900 - 1920. Length 10 cm.
on Czech-antigues.com since: 12.8.2019 21:47:07
antiques by Category: metal - cutlery
width: 100 mm
date of manufacture: 1910
country of origin: Europe – Central Europe
period / style: Art Nouveau
number of pieces: 1
materials: alpaca
details: in original condition
locality: Prague
seller - antique gallery: Antiques Pod Kinskou, Ltd.
price: 21,- €
Antikpraha.cz does not increase the price of goods by its commission and, as a result, some items here are cheaper by tens of percents than the same items on other websites.
Email seller about this item?
Similar antiques you may be interested in metal - cutlery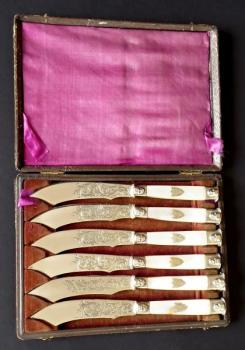 White silver plated metal, mother of pearl. Saber-shaped knife blade,...
158,- €

Polished silver with gilded remains. Upper part arched with two lenses,...
83,- €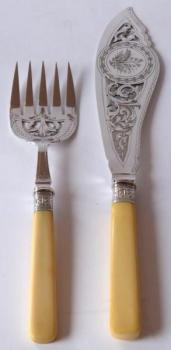 Silver metal, galalite or parkesin. Oval, prismatic handles - made of plastic...
92,- €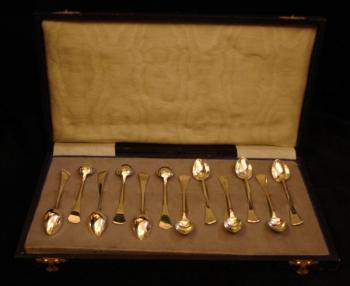 Silver AG 800 / 147.4 g, masterpieces mark EK, spoon length 110 mm
313,- €