Portable copper table small candle holder - detail of advertisement
Antique: Portable copper table small candle holder
Polished copper. The lower part, the base, of an arched round shape. Decorated with wrought ornament. Conical central part. Round upper flared rim. Europe 1880-1930. Height 10 cm, diameter 11,5 cm.
on Czech-antigues.com since: 18.10.2022 12:05:26
antiques by Category: metal candle holders
height: 100 mm
diameter: 115 mm
date of manufacture: 1900
country of origin: Europe
period / style: turn of the 19th and 20th century
number of pieces: 1
materials: copper
details: in perfect condition
locality: Prague
seller - antique gallery: Antiques Pod Kinskou, Ltd.
price: 52,- €
Antikpraha.cz does not increase the price of goods by its commission and, as a result, some items here are cheaper by tens of percents than the same items on other websites.
Email seller about this item?
Similar antiques you may be interested in metal candle holders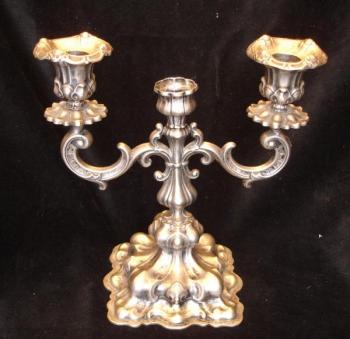 Silver 800/42 g, Bohemia, Dimensions: width: 205 mm, height 210 mm
739,- €