Golden needle decorated with deer teeth - detail of advertisement
Antique: Golden needle decorated with deer teeth
Gold, Grandle. Gold of fineness 430/1000, net weight 2.50 grams. Total weight 3.65 grams. The upper part of a gold oval flat grip on the tooth (canine) deer or rope. Decorated with a fine engraved ornament. Certificate Assay Office. Length 9 cm. Central Europe 1890 - 1920.
on Czech-antigues.com since: 21.9.2018 17:25:30
antiques by Category: jewelry - other
width: 90 mm
date of manufacture: 1910
country of origin: Europe – Central Europe
period / style: turn of the 19th and 20th century
number of pieces: 1
materials: gold
details: Assay Office certificate
locality: Prague
seller - antique gallery: Antiques Pod Kinskou, Ltd.
price: 96,- €
Antikpraha.cz does not increase the price of goods by its commission and, as a result, some items here are cheaper by tens of percents than the same items on other websites.
Email seller about this item?
Similar antiques you may be interested in jewelry - other
Gold Au 585/1 000, 14.77 g, Czech garnets, mark of manufacturer: JV Prague,...
1 160,- €
Needles and oval case of silver fineness 830/1000 Ag 2.22 g gross. Amid...
76,- €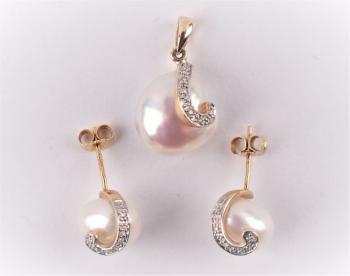 Au 585/1000/ btto 5,28 g
500,- €
Silver of purity Ag 800/1000, with gilded remains. Total weight 1.35 grams....
108,- €