Clock - walnut veneer - Junghans - 1930 - detail of advertisement
Antique: Clock - walnut veneer - Junghans - 1930
date of insertion: 16.5.2018 14:09:57
type of antique good: clocks & watches
width: 280 mm
height: 460 mm
approximate year of manufacture: 1930
country of origin: Europe – Germany
period / style: the first half of the 20th century
author: Junghans
number of pieces: 1
made of materials: walnut veneer
locality: Prague
salesroom: Antiqua Apollon
price: 231,- €
Antikpraha.cz does not increase the price of goods by its commission and, as a result, some items here are cheaper by tens of percents than the same items on other websites.
Want to ask the seller directly?
Další starožitnosti v kategorii clocks & watches
Pendel clock plastic decor clock dial painted on a metal sheet
1 231,- €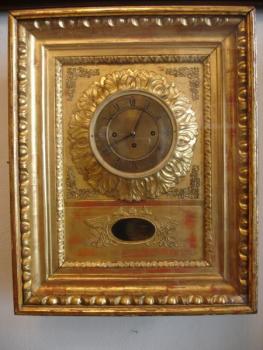 Bronze gilt in the fire, marble, France, functional, dimensions: width 300 mm,...
3 269,- €