Stemmed Glass - 1880 - detail of advertisement
Antique: Stemmed Glass - 1880
on Czech-antigues.com since: 31.10.2019 23:50:23
antiques by Category: Glass - mugs, cups, goblets, tankards
width: 71 mm
height: 137 mm
date of manufacture: 1880
country of origin: Europe
period / style: the second half of the 19th century
number of pieces: 1
locality: Prague
seller - antiqueshop: Antiques Markus (Pilsen - Prague)
price: 132,- €
Antikpraha.cz does not increase the price of goods by its commission and, as a result, some items here are cheaper by tens of percents than the same items on other websites.
Email seller about this item?

Similar antiques you may be interested in Glass - mugs, cups, goblets, tankards
Clear glass, cut and engraved. Cylindrical, with thick-walled base. Decorated...
118,- €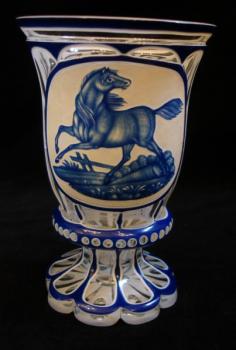 Biedermeier cup, cut glass with engraved horse. Karl Pfohl, Steinschönau,...
3 920,- €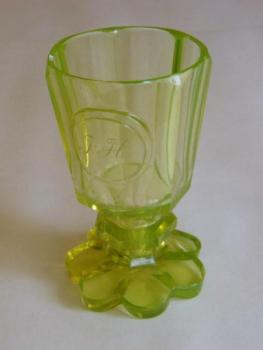 Glass made from uranium glass, engraved monogram J. H.
720,- €