Square bowl, colorless and pink glass - detail of advertisement
Antique: Square bowl, colorless and pink glass
Pink (ruby) and crystal glass, blown shaped. At the bottom, in the middle, a clear massive base with a foot in the shape of four connected rods, seamlessly merging in the shape of ribs into a bowl. Upper wide-open square bowl, overlaid with pink (ruby) glass. The upper edge is rounded. Arched corners. Josef Hospodka? , Chribska glassworks. Czechoslovakia 3/3 of the last century. Height 9 cm, width 22.5 cm.
on Czech-antigues.com since: 19.7.2020 15:27:46
antiques by Category: Glass - bowls, dishes, pedestal bowls, baskets
width: 225 mm
height: 90 mm
date of manufacture: 1975
country of origin: Europe – Czechoslovakia
period / style: the second half of the 20th century
author: Josef Hospodka ?
number of pieces: 1
materials: a red flashed glass, metallurgical glass
details: in original condition
locality: Prague
seller - antique gallery: Antiques Pod Kinskou, Ltd.
price: 19,- €
Antikpraha.cz does not increase the price of goods by its commission and, as a result, some items here are cheaper by tens of percents than the same items on other websites.
Email seller about this item?
Similar antiques you may be interested in Glass - bowls, dishes, pedestal bowls, baskets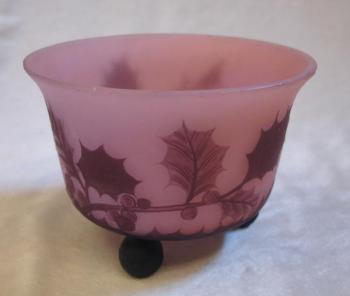 Johann Lötz Witwe, Klasterecky Mlyn, signed Richard, cased glass, etched,...
615,- €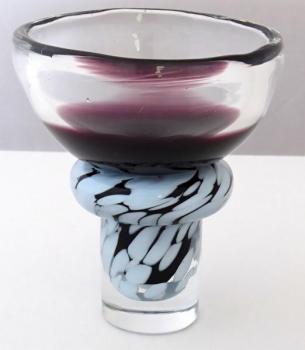 Crystal, amethyst and milk glass, blown shaped. The upper part - a round bowl...
84,- €